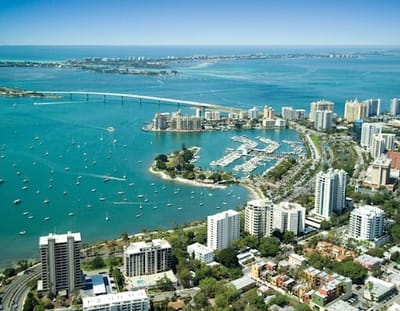 "By His Grace We Serve Calming Fears, Easing Minds, Saving Lives"

Sarasota County Urban Search & Rescue/Recovery K-9 is dedicated to responding throughout the state of Florida at the request of local, state and federal agencies, working in support of those agencies to offer a wide variety of highly specialized resources which may not be otherwise available.
Sarasota County US&R is a 501(c)(3) non-profit organization that does not receive any government funding.
Because of the generosity of our sponsors/Citizens, we are able to provide our services completely free of charge.
There is never a charge for our services to any requesting agency or individual we help.
EMERGENCY CALL 911 / NON-EMERGENCY 941-786-6565
Types of Search and Rescue K-9s
There are several types of search dogs and some are dependent upon geography and conditions (ie: avalanche). In general, properly trained search dogs can help find:
Lost children in the wilderness or urban areas
Overdue hunters, hikers, or fisherman
Despondent persons
Alzheimer or dementia individuals who walk away
Persons trapped under collapsed structures or in disaster debris
Drowning victims
Human remains in a variety of contexts (water, buried, crime scene evidence, fire scenes, tornadoes, hurricanes and man made disasters WMD)
The type of situation or incident will dictate the type of search dog that is most useful. Sarasota County US&R K-9 Team trains and deploys four main types of search dog teams.
Trailing K-9's
Trailing dogs will follow the route of a specific person's scent deposited on the ground as a person moves through an area. A scent article is necessary so that the dog can discriminate the scent of the missing person from that of other persons or searchers in the same area. A scent article can be anything with the subject's scent on it, but it should not be tainted with scent from someone else if possible. A scent article is usually packaged in a sealed plastic bag to keep it pure. This scent article will hopefully match deposited scent in the search area that the dog will pick up and trail. Scent is affected by temperature, humidity, time, and other factors. Because of this, it is very important to field a trailing dog as soon as possible.
Area Search K-9's
Area search dogs find people by locating human scent as it travels on the wind. They usually work in a grid pattern until they encounter scent of the missing person, and then follow that scent on the wind until they locate the person. They are effective in finding a lost or missing person in large areas or thickly vegetated areas where human searchers would take considerably more time. Area search dogs are not typically scent specific (like a trailing dog) and will locate any human scent in a search area. They are very effective for covering large search areas with high efficiency and accuracy.
Disaster K-9's
Disaster dogs are specifically trained to find live human scent within the context of a disaster (such as collapsed structures, debris piles, mudslides, etc.). Disaster dogs are trained to ignore all other odor except for that of live human scent and must be very comfortable working on uneven surfaces, dangerous debris piles, and around a great deal of noise and distraction during emergency response to a disaster. All of our disaster dog teams train and certify to FEMA equivalent standards, which are nationally-recognized federal standards that are very rigorous. Only the most qualified dogs and handlers will achieve this certification.
Human Remains Detection (HRD) K-9's
HRD dogs are trained to specifically find the odor of decomposing human remains. HRD dogs are trained to ignore animal scent, and indicate on human remains. These dogs can be used to find human remains related to crime scenes, old missing persons cases, small scent sources, and clandestine graves.
Our K-9's Respond to Fire Scenes when persons are uncounted for and our HRD K-9's will conduct dwelling and area search for any human remains. A Canine can search a building in 15 minuets, it would take hours for firefighters to rake, shovel a building and a K-9 will not destroy evidence in the case of Arson was fund to be the cause of the fire and death resulting.
Shoreline and Open Water HRD k-9's
A specialty subset of HRD dogs is water HRD. Similar to HRD dogs, these dogs have been trained to find the odor of decomposing human remains. However, water HRD dogs have been specifically trained to find this odor beneath the surface of the water and to indicate the source of the odor to assist divers in a more directed and speedy recovery of a drowning victim.
Still and Flood Water Rescue
Sarasota County US&R Team we respond to flood emergencies and conduct search and rescue operations with our inflatable rescue boats and Jet Skis.
Open Water Search and Rescue
Sarasota County US&R Team also can conduct open water search and rescue operations with our 19 Foot inflatable RIB and Jet Skis. We will respond to persons in the water, over do boaters or any other emergency in the waters!!
Urban Search & Rescue
The National Urban Search & Rescue (US&R) Response System (the System), established under the authority of the Federal Emergency Management Agency in 1989, is a framework for organizing federal, state and local partner emergency response teams as integrated federal disaster response task forces.
What are our capabilities In a disaster response?
Physical search and rescue operations in damaged/collapsed structures
Emergency medical care for entrapped survivors, personnel and search canines
Reconnaissance to assess damage and needs, and provide feedback to local, state, tribal, territorial and federal officials.
Assessment/shut-off of utilities to houses and other buildings
Hazardous materials surveys/evaluations
Structural/hazard evaluations of buildings needed for immediate occupancy to support disaster relief operations
Stabilizing damaged structures, including shoring and cribbing operations on damaged buildings
Hazardous Materials Equipment Push Packages for operations in a contaminated environment
Search and rescue operations in a water environment
We have 1 16-foot flat bottom Jon boat, two inflatable rescue boats, outboard motors and personal protective equipment.
Water rescue specialists are trained to the National Fire Protection Association (NFPA) 1006 standard: Professional Qualifications of the Technical Rescuer.
How are we requested for Deployment
?
Disaster response is locally executed, state/territory managed and federally supported. Local fire departments, emergency management, and local and state law enforcement are the first to arrive at the scene and begin rescue.
Following a disaster, the local emergency manager may request assistance from the state/territory; if response requirements are beyond the capabilities of the state or territory, federal assistance may be requested.
----------------------------------------------------------------------------------------------------------------------------------------
All donations are tax deductible as allowed by law. A copy of the official registration and financial information may be obtained from the division of consumer services by calling toll-free within the state, 800-435-7352. Registration does not imply endorsement, approval, or recommendation by the state.